Come celebrate the revitalization of the Soul of Portland
located inner N/NE Portland where the heart of creativity and community is hard at work!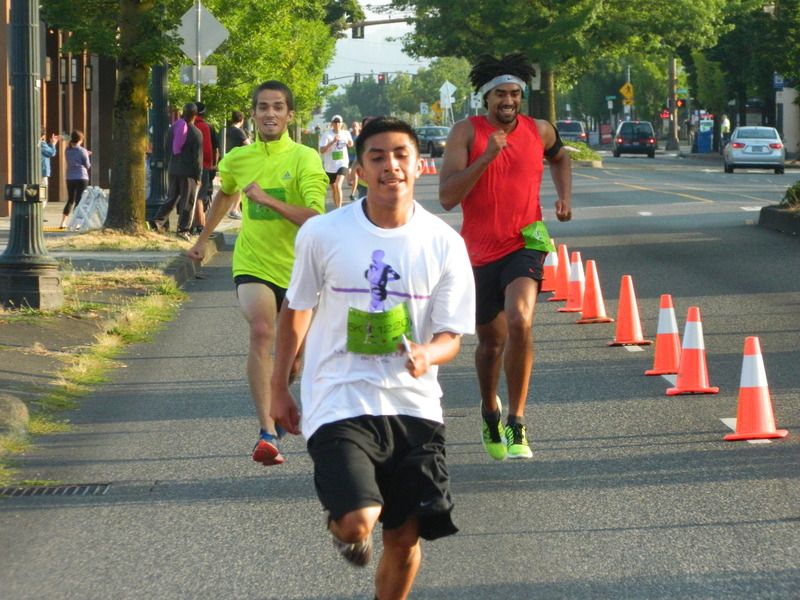 Course Descriptions
The race courses will begin and finish at 6431 NE MLK JR. BLVD PORTLAND, OREGON 97211
(
OPEN SPACE LOT ON THE CORNER OF NE MLK JR BLVD & NE Rosa PArks Way)
the Green Space Lot located at the corner of NE MLK and NE Rosa Parks Way. All three races are chip-timed.
5K-ers will have the chance to move through a diverse area that includes urban scapes weaving through the historic grounds near Jefferson High School and Portland Community College on through past beautiful Peninsula Park connecting to Rosa Parks Blvd moving back to MLK Jr. Blvd and the finish area
Times To Beat
10 &15k-ers get ready for an expansive journey through the Soul of Portland as you hit the streets you will journey through the artistic Alberta Arts communities, beautiful Irvington and Peninsula Parks, past cobbler communities, business nodes quaint neighborhoods like Russell and Stanton, Kerby and Rosa Parks. A special challenge for these two courses will be the steeply winding Mississippi Hill that begins at the bottom of NE Russell and Mississippi and ends at the top of the beginning of the popular shopping area full of unique boutiques.
Times To Beat
15-kers will participate in a world-class USA Track & Field Sanctioned timed competition called The 15k "Geoff Hollister Tribute" competitive race which will pay homage to a renaissance man of true style, the late Geoff Hollister. A former "Duckman" who ran for the University of Oregon cross country team under legendary coach Bill Bowerman, Geoff went on to become the number 3 employee for NIKE working closely with Bill Bowerman and Phil Knight. For the next 40 plus years he helped them to develop and market the culture of running into the explosion that the sport has become around the globe today. Author, mentor, filmmaker, mariner, marketer designer, family man and athlete, Geoff ended the last years of his life as a master storyteller and historian for the company and a Role Model for our community. He shared his passion in his book, "Out of Nowhere", in which he wrote "It's not about how long you live, but how you contribute…about passing the baton to the next generation." Winners in the 15-k catagories will receive a special Geoff Hollister t-shirt that symbolizes what happens when, like Dr. Martin Luther King Jr, you dare to dream the impossible and set a course in the journey to its actualization.--Geoff Hollister 1946-2012
Click Here for the 15k Course MAP
Times To Beat