Volunteer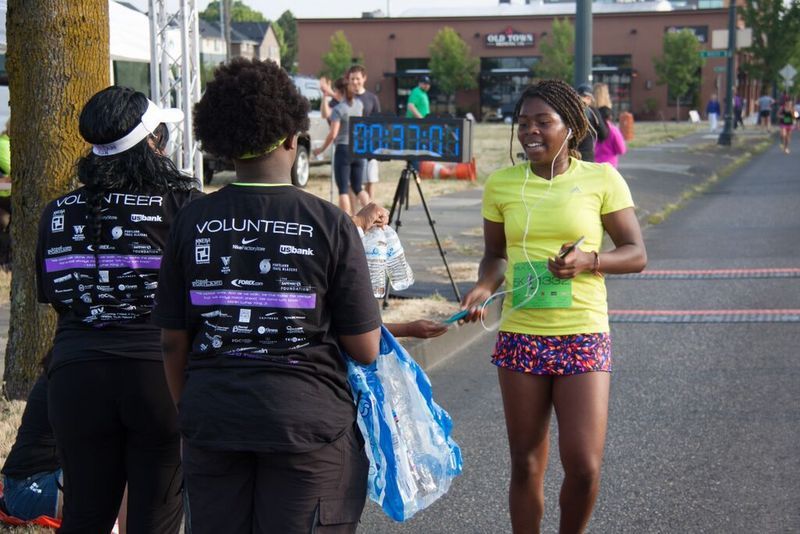 If you are not able to or prefer not to run but would love to be part of this historic event, we have hundreds of opportunities to volunteer ranging from 1 hour to dozens of hours to help us run this world-class event.
There are 2 ways to volunteer:
Call or email our Volunteer Coordinator @ 503-841-5032 or email her at volunteers@mlkdreamrun.org
Register to volunteer by clicking the Register Button in the upper right corner of this page.
It will take you to our registration landing page where you will click volunteer
From here you can scroll down the list and choose a "job" that best suits your time committment and skill ability
When you are done registering, our Volunteer Coordinator or her assistant will contact you to provide details on next steps and training
THANK YOU in advance for volunteer
ALL VOLUNTEER SHIFTS CHECK IN AT VOLUNTEER TENT LOCATED at the Start and Finish Line Area :
All volunteers will check in at the Volunteer Tent with Jonathan Buford- our volunteer Coordinator 501-952-1188
ll volunteer must check in at the start and finish line area unless other arrangements have been discussed, agreed upon and signed off from the volunteer coordinator and your volunteer group/team leader.
Volunteer Training Meeting
To Be Announced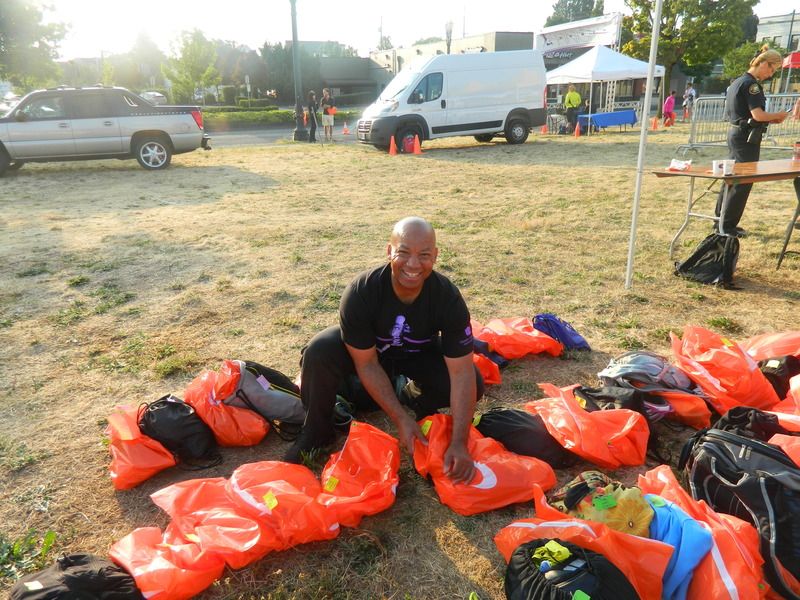 What Makes a Good Volunteer?
Flexibility
· In the volunteer world we can spend hours planning and organizing something just to have it unravel in a few minutes. It takes someone with the ability to adapt and be flexible in those situations that really makes or breaks the outcome of the situation.
Energy
· Volunteering can take a lot of energy
· Make sure you get a good amount of sleep before any volunteer participation.
· Make sure you are hydrated if you are volunteering for any outside networking events. Wear sun screen to protect your skin.
· Dress appropriately for the weather. You will receive a t-shirt that identifies you as a volunteer, but it may be cool in the early morning hours or hot in the afternoon hours so come prepared for both.
Creativity & Imagination
· We can probably all agree that people who are creative and have good imaginations are great to be around. The level of passion and excitement they bring doesn't allow the craziness of the unknown to overwhelm them or the drain of the mundane bring them down. Volunteering doesn't need to be a solemn or straining thing. When individuals use their talents, passions, and humor they bring life into the tasks at hand. Allow yourself to dream; bring your creativity into whatever you do because it leaves your own personal and sincere mark.
Integrity
· As a volunteer, people trust you with their facility, community, and organization–which is an extreme responsibility. Relationships between organizations can be hindered by an individual's thoughtless acts.
· Be honest, sincere and Be Your Word. If you have committed to doing something by being somewhere at a certain time and date then let commit your actions to demonstrate that. Honoring your word can be the difference between the event success and demise. We are counting on you.
· Represent yourself, your community and the relationship with N/NE Business Association in a professional manner.
Sacrifice/Selflessness
· Volunteering is just that- sacrificing of one's time, energy and services without expecting anything in return. Although it is exceedingly rewarding, the reality is the passion behind volunteering can wear thin at times. Sometimes there are days when it seems you've given all of yourself, and it's not fun, it's not exciting, it's just sacrifice. It's at this point when we have to examine what we are doing- is it worth our time and effort? Because when we realize what's important, living for ourselves is not so appealing anymore.
o Volunteering for the MLK Dream Run helps the Soul District Community as a whole by connecting businesses to community and community to businesses so that we can all benefit in participating in a thriving community.
o It also is a primary fundraiser for the NNEBA Youth Fellows program connecting young people 16-26 with career skills and pathways to success.